Our Mobile Fish Veterinarian Come To Your Pond or Tank
Our mobile aquatic veterinary service is a full-service veterinary clinic that will come directly to you! All fish vet services are performed tank or pond-side with as little stress to you and your fish as possible. Our Certified Aquatic Veterinarian, Dr. Jessie Sanders, is able to help pet fish of all shapes and sizes. Aquarium/tank and pond services are available.
Our practice covers the entire California Bay Area, including San Jose, Santa Cruz, Monterey, Oakland, San Francisco, Santa Rosa, Napa and Sonoma.We also frequently service the counties of Marin and Alameda.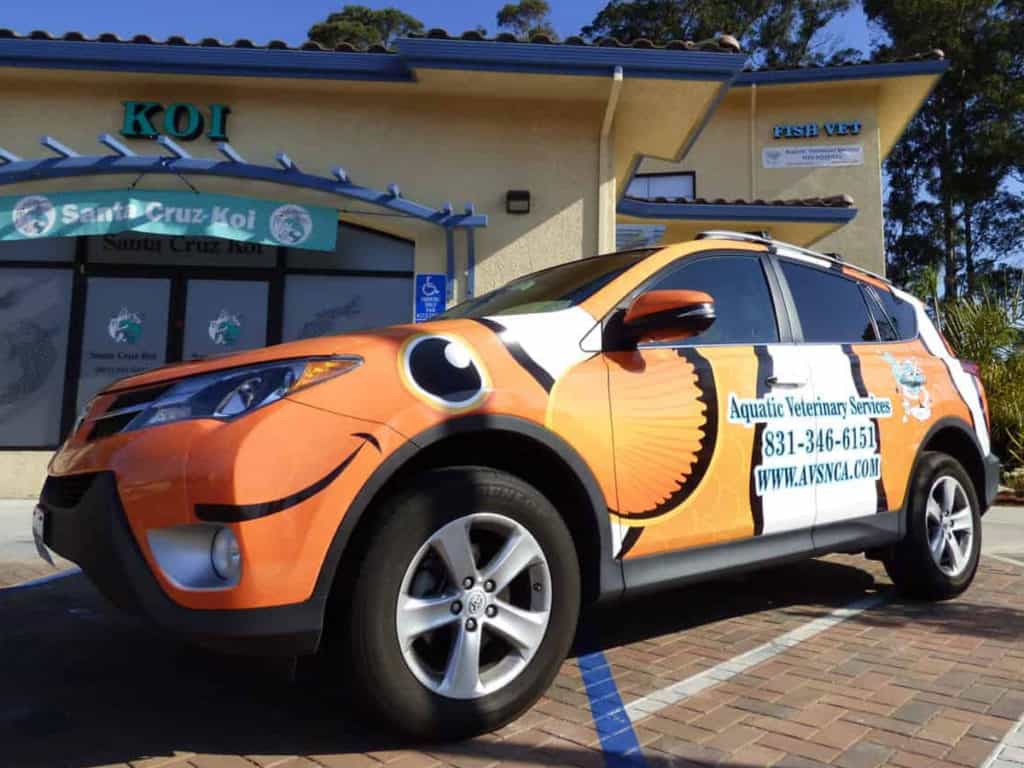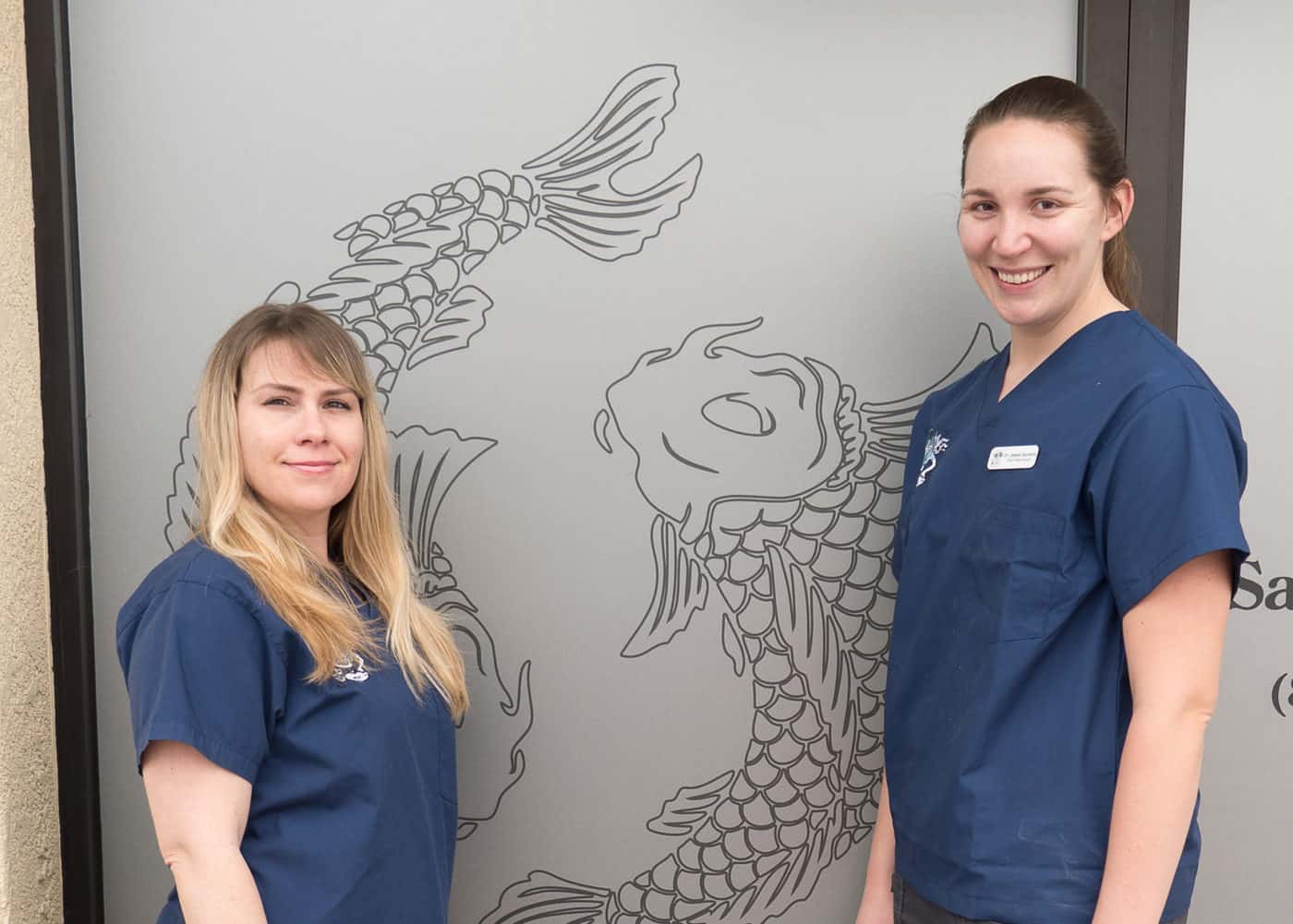 Popular marine veterinarian services we offer as an aquatic doctor:
pond and tank assessments
fish physical exams
water quality testing
fish surgery
medicated feed prescriptions
If you looking for different fish, pond, or aquarium services than what's listed here we still might be able to help. Please contact us about your issue.
Our traveling aquatic veterinarian supply fish, pond, and tank services to the following areas in California:
Alameda, CA
California Bay Area
Santa Cruz, CA
Santa Cruz County, CA
San Jose, CA
Santa Clara County, CA
Oakland, CA
Carmel-by-the-sea, CA
Marin County, CA
Los Angeles, CA
Ventura, CA
Ventura County, CA
Santa Clarita, CA
Santa Rosa, CA
Pacific Palisades, CA
Beverly Hills, CA
San Diego, CA - (through our partner Wester Aquatic)
Aquatic Veterinarian Service Details
Our expanded coverage area, launched in 2021, covers Southern California, including Fresno, Santa Clarita, Ventura, Los Angeles and surrounding counties. We also serve clients in Nevada, including Carson City, Douglas and Clark counties. For those clients in San Diego, we recommend Western Aquatic Animal Veterinary Services, and in Sacramento, the University of California - Davis Aquatic Animal Health Service.
For more information about our pricing, please visit our Services Page. Estimates are available upon request. We charge a small mileage fee for clients outside of Santa Cruz County.
Please call (831) 278-1081 to schedule your appointment.
If you are outside of California or Nevada, please visit the American Association of Fish Veterinarians or the World Aquatic Veterinary Medical Association to find an aquatic veterinarian near you.
Schedule an appointment or call us at (831) 278-1081.